Apartments for rent in Yerevan: big choice and cheap prices
Yerevan Apartments is the leader among the apartment, flat and house rental agent companies in Yerevan, Armenia. 
The essential concept of our company is to offer to the client wide range of choice and fair prices.

Dear visitors of our website, as you already know, nowadays it has become a common appeal not only by the tourist, also the citizens of Armenia for daily rental of apart-hotels and apartments. Further, tourist arriving to Yerevan instead of visiting hotels, guesthouses and hostels, prefer to rent apartments, flats and houses. This way of enjoying the vacation is much more inexpensive and comfortable.|
Qualified and experienced staff of our company will consult and help you to choose the apartment upon your request -parameters and location. Rental opportunities are available in the center of Yerevan and its suburbs.

On our website there is an online booking system available, which is very accessible  way to make a reservation and takes couple of minutes.
Wish you delightful holidays and enjoyable journey in the stunning country of the south and its capital Yerevan.
Yerevan.apartments suggests you variety of one; two; three; four room flats with different design and modification. In addition, studio and penthouse type apartments.
In advance, on website or by the phone it is possible to order other services of our company:
Airport Transfer
Car Rent
Early accommodation and Late departure
Additional housekeeping service
Tours in Yerevan and around Armenia
Mobile 4G modem
Also see:
Tbilisi apartments
Rent a car Tbilisi
---
News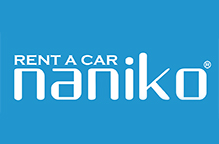 Yerevan being the capital of Armenia is disposed in the centra...
This World Jeweler Confederation was founded in 1926 in Paris with the mission of the presentation and promotion ...